National Trust Festival of Mischief Mini Challenge
UK 20th - 30th May 2020
We have a daily challenge which is part of the National Trust's Festival of Mischief!
Why not make your half-term truly pranktastic and take inspiration from the marvellously mischievous Delavals, a family in Georgian Britain who turned their home into a party spot full of surprises - upside down rooms and geese roaming free, anything might happen, and sure to make you smile!
Download your invention sheet and get inventing!!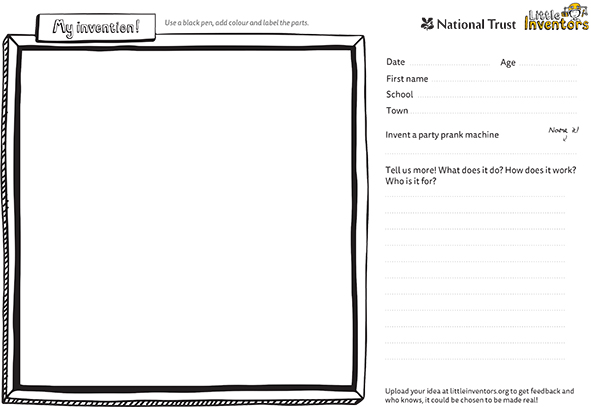 You can also find out more about the National Trust's Festival of Mischief! There are lots of ideas for family activities, from party food to building your own maze, to make sure you have a truly mischievously fun half-term!
And There is also plenty to explore on the Seaton Delaval website about this extravagant and fun loving family!
Follow us on Facebook, Twitter and Instagram to see the new pranktastic creations. Use the hashtag #timeforcreativity
Graphics by founded.design