Creative Schools Challenge 2019 – Invent for your Teacher!
UK 10th May 2019 - 27th September 2019
Creative Schools invites east London children to get creating - inspired by their wonderful class teachers and by Little Inventors.
Can you invent something for your class teacher to make their school day more fun?
Creativity matters...
It is a skill and an outlook that if nurtured when we are young can greatly influence how we interact with the world later in life. Little Inventors challenges children to come up with imaginative invention ideas in response to different creative briefs. With winning ideas being brought to life by full-size inventors – and then we make some of them into real objects.
This Creative Schools challenge is open to pupils from schools in the east London Boroughs of Barking & Dagenham, Hackney, Havering, Newham, Redbridge, Tower Hamlets & Waltham Forest.
The competition is open from 1st May 2019 and closes on Fri 27 September 2019.
You can upload drawings here using the Little Inventors templates, or by emailing them to hello@creativeschools.london
One ingenious idea will be made into a real object and exhibited at the Creative Schools Symposium on Monday 18 November 2019, and the winning teacher and school will be invited to celebrate with us there!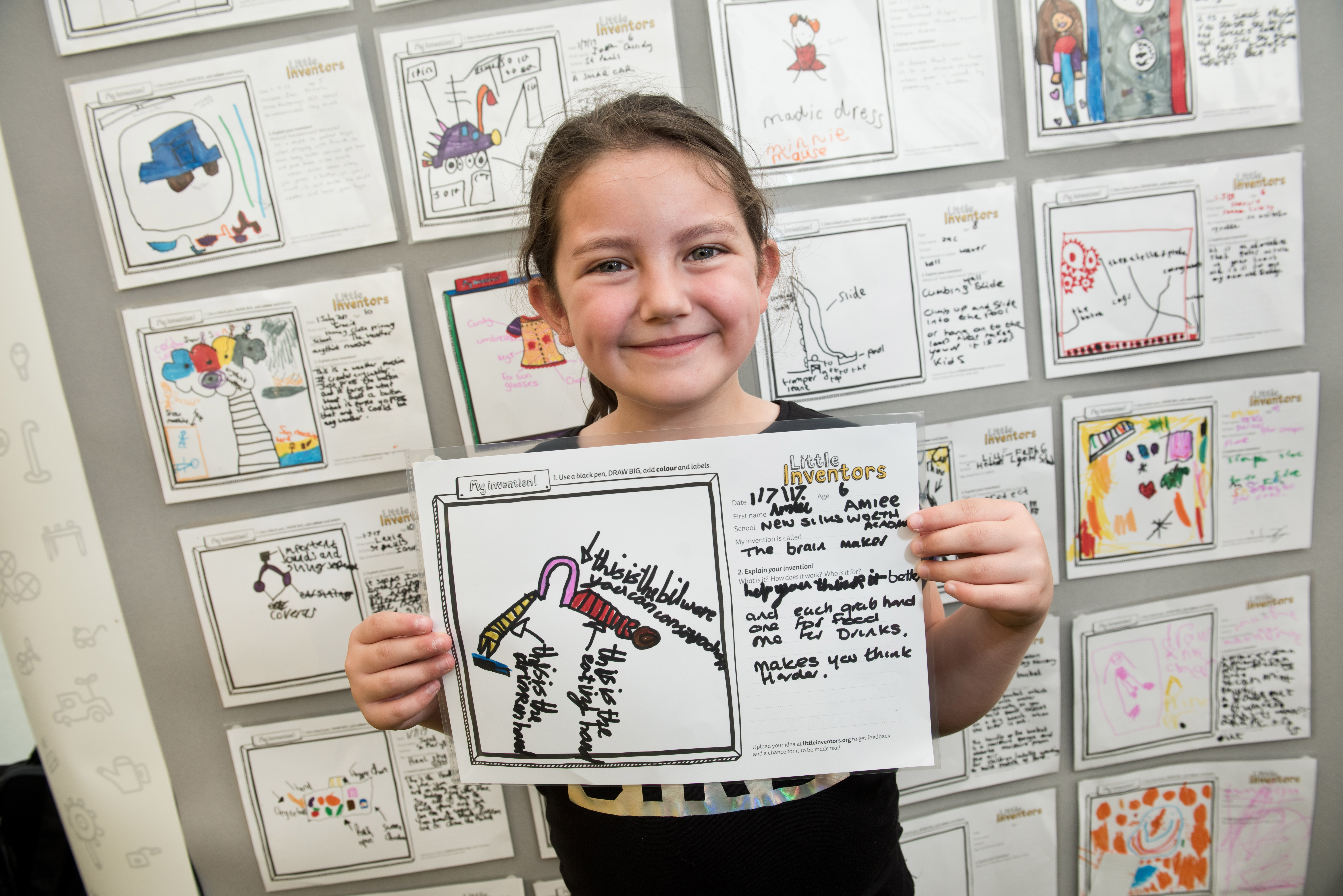 Need to develop your inventive spirit?
We're offering a FREE Twilight CPD for Teachers – Thurs 27 June 4.30-6.30 at Stratford Circus Arts Centre
Teachers are invited to a special twilight CPD dedicated to making, creating and inspiring the budding inventors in their classrooms on Thursday 27 June from 4.30-6.30pm at Stratford Circus Arts Centre, Stratford, London E15 1BX.
To reserve your FREE place, please email hello@creativeschools.london or book via our website at: stratford-circus.com
This Little Inventors CPD twilight will introduce teachers to the projects' creative approach, the value of it, and what we see as the role of creativity in the classroom. We will then give all teachers the chance to try their own hands at being not-so-little inventors, and briefly explain how they can use the Little Inventors universe to enrich teaching across the curriculum. The session will be accompanied by free refreshments and networking with arts and cultural partners.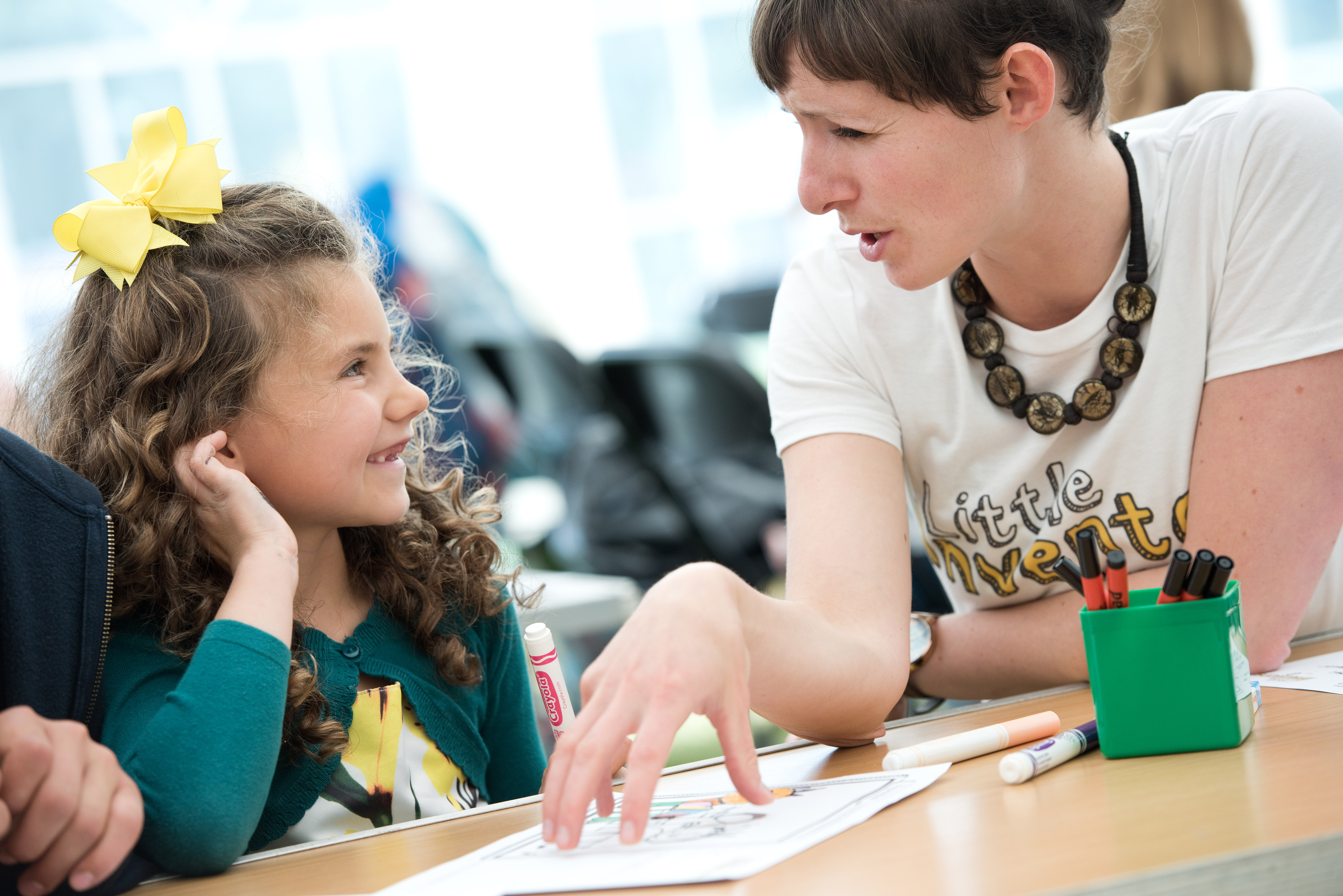 About Creative Schools
Creative Schools is an innovative programme that supports schools to tackle challenges and seed change through the arts via our network of over 40 top arts and creative learning organisations. The programme helps school leaders to find new approaches to school improvement through consultation with us and provides match funding for schools to commission creative projects that meet their wider needs. We host networking events to encourage more collaboration across the arts and education sectors including our Annual Symposium, and since 2015 we have worked with over 99 schools and 5000 pupils across east London. Together we are making east London schools more creative!
At Creative Schools, we have been inspired by our partnership with Little Inventors to get teachers in classrooms all over east London feeling confident and comfortable using Little Inventors free resources to give their students the chance to invent and to celebrate their wonderful creative ideas.
Find out more about the Creative Schools for schools at www.creativeschools.london