Can you think of a time when we put food in the bin and we could avoid it? Little Inventors worked with Wrap and Love Food Hate Waste to present you: the Food Waste challenge! We invite all children to become inventors and help solve the problem of good food being thrown away. Download our free resource pack to explore a day in the life of our Chief Inventor and help him to find ways to save food from going to waste!
Food Waste Challenge with WRAP
Nearly a fifth of the food we buy ends up in the bin! And lots of that is food that is perfectly edible, but still we throw it away because we prepare too much or we're not sure about how fresh it is.
We challenge you to become a food hero: can you invent something to help reduce the food you throw away at home?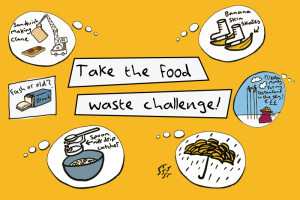 How to enter!
You can submit more than one invention idea.
Submit invention ideas through our upload page.
Draw your invention

on our Little Inventors worksheet

Scan the *whole* sheet

as straight on as possible
Each invention idea will comprise of an image of a clear drawing, the name, age and location of the inventor, the name of the invention and a description, and a contact email address.
Examples of scanned images
Great
Not so good